In this article, we'll learn to randomize a list in Excel. Although there is no native function to perform random sort in Excel, an inbuilt function RAND, which is used to generate random numbers, can be utilized to randomize a list. The RAND function takes no arguments.
Steps to Randomize a List in Excel
Let us consider a list of names in column A that we want to randomize: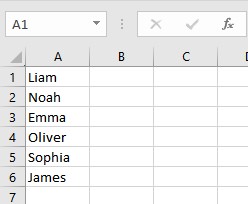 Follow these steps to randomize your list:
Select the cell adjacent to the first entry in the list and type =RAND(). Here, this step is performed in cell B1.
Press Enter to generate a random number.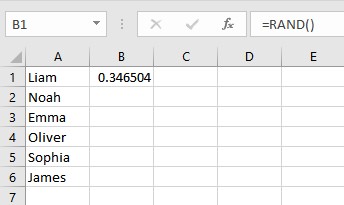 Copy the formula down the column by dragging down the fill handle present at the bottom right corner of the cell. Now, the column is filled with a list of random numbers.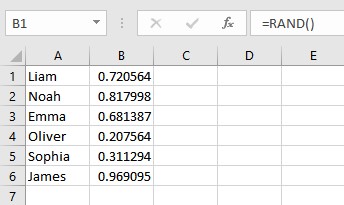 Select the list of random numbers in column B and click on Sort & Filter button in the Editing section of the Home tab.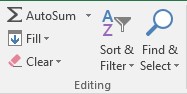 From the drop-down list, choose whether you want to Sort Smallest to Largest or Sort Largest to Smallest. In this example, we choose Sort Smallest to Largest.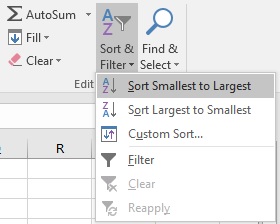 You'll be asked if you want to Expand the selection or Continue with the current selection. Click on the Expand the selection radio button and then click on Sort.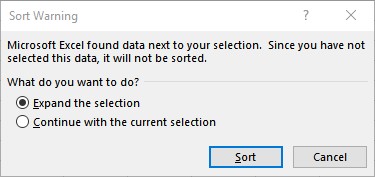 Excel automatically expands the selection and sorts the names in column A as well. Delete the list of random numbers in column B. The list of names is then randomly sorted: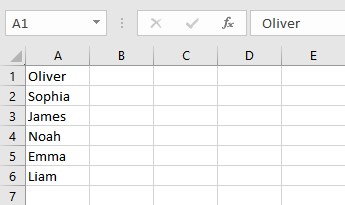 Conclusion
In this tutorial, we learned how to randomize a list in Excel with the help of the RAND function.