If you have added extra sheets by mistake or any other reason then do not worry because it is very easy to remove or delete a sheet in excel.
Locating current sheet
If you want to know the name of the current sheet you are working on in Excel, then simple run your eyes down at the status bar above which the sheet names are displayed.
You can see the sheet names as 'Sheet1', 'Sheet2' or 'Sheet3' depending upon the number of sheets you have created. Here is an illustration-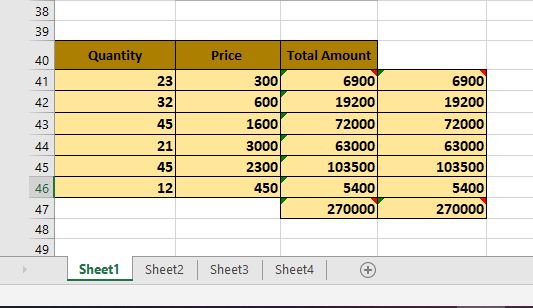 Methods to delete a sheet in Excel
There are two methods to delete a sheet. Read the simplified steps to delete a sheet by two methods in excel below-
Method 1
Right-click the sheet name you want to delete. For example- Right-click Sheet1.
Select Delete. The sheet will be successfully deleted.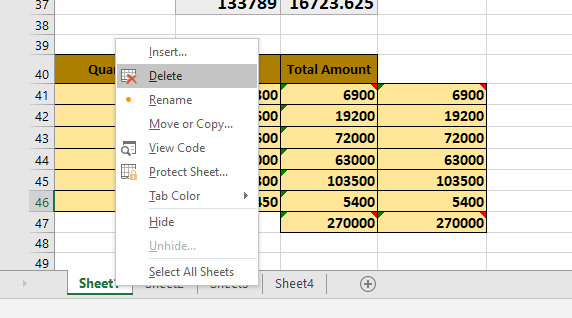 Method 2
Select and stay in the sheet you want to be deleted.
Go to the Home tab above.
Under the Cells section select the pull-down button under 'Delete'.
Select Delete Sheet. Your sheet will be successfully deleted.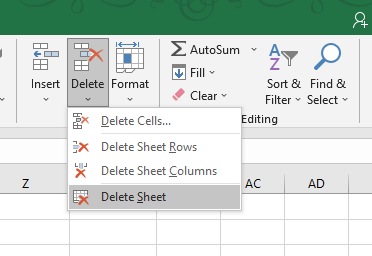 Conclusion
The options are the same if you want to create or rename a sheet. You can also double-click a sheet name to be able to rename your sheet. If you have any doubts, comment your thoughts below and we'd be happy to help you out.