If you think that the capabilities of Excel are just limited to calculating & getting stuff done with data, then they might really be in for a surprise. Excel offers a ton of visualization and data plotting tools for you to work with!
In this article, we are going to see one such tool and a really basic one at that – the LINE!
So, How To Draw a Line in Excel?
Are there any variations that we can do with the line that we have drawn?
Is there a list of colors to choose from, for the line?
We are going to cover all these. So, let's dive in for the know-how of constructing a line in MS Excel.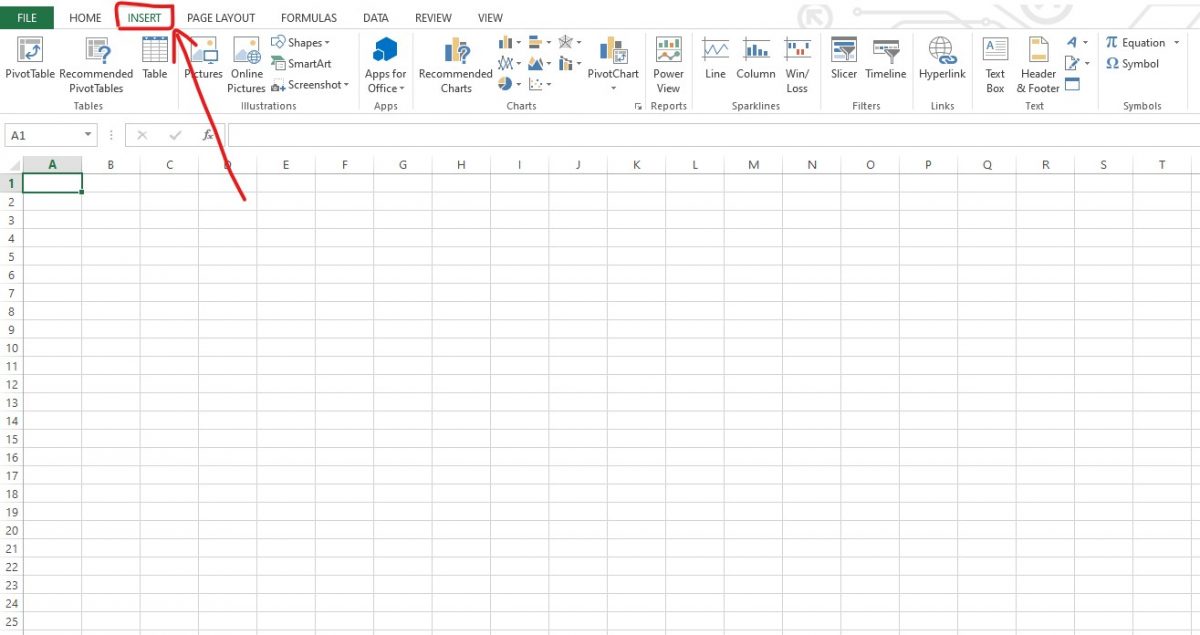 First things first, we would get into the tab where the option to draw a line is made available in MS Excel. That means, we need to look for the Insert Tab & we have just spotted it for you in the above image.
Now, the line is not immediately visible, is it?
Time to solve this quest, Sherlock Holmes's style!
What is a line?
A basic element.
Basic element of what?
The basic element of any shape!
There we go – it is SHAPES!
When one looks for the word SHAPES in the Insert Tab, it seems very nearby.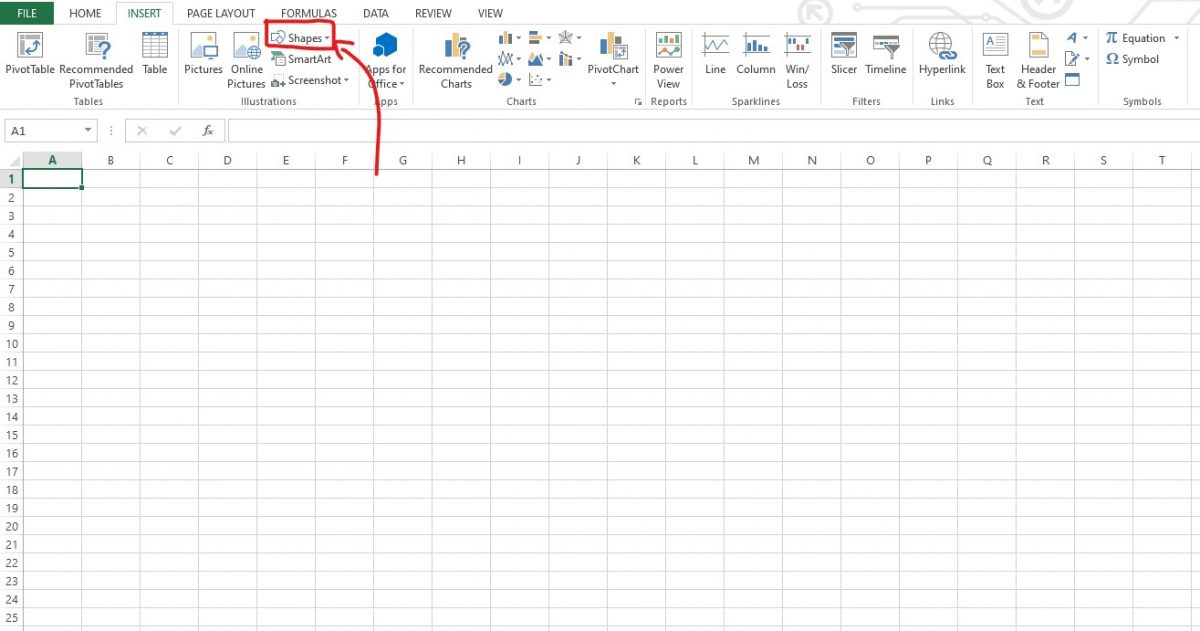 Click on Shapes & a list full of choices would appear as shown in the below image.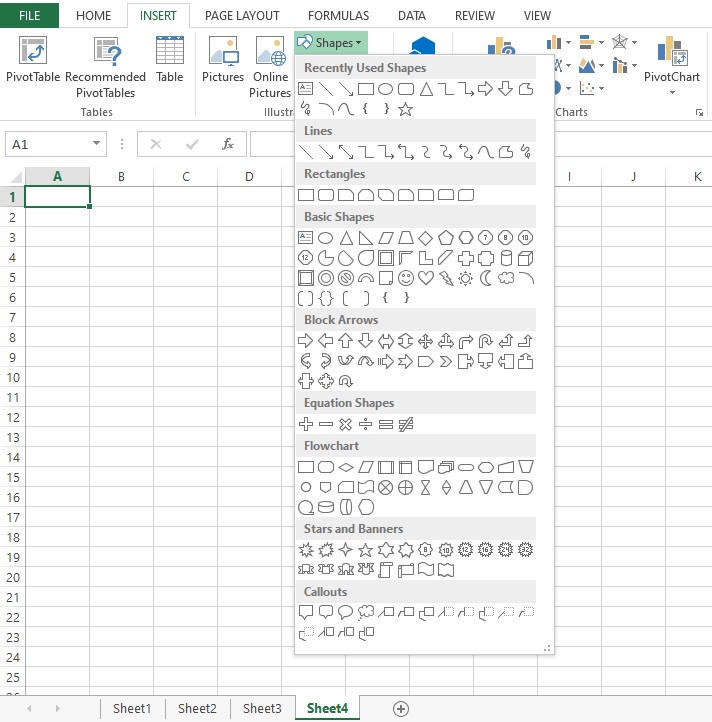 What do you see?
Yes, a separate section dedicated exclusively to Lines is available!
Yippie!
Click on any line of your choice and then click anywhere on the worksheet. Something similar to the following image would appear.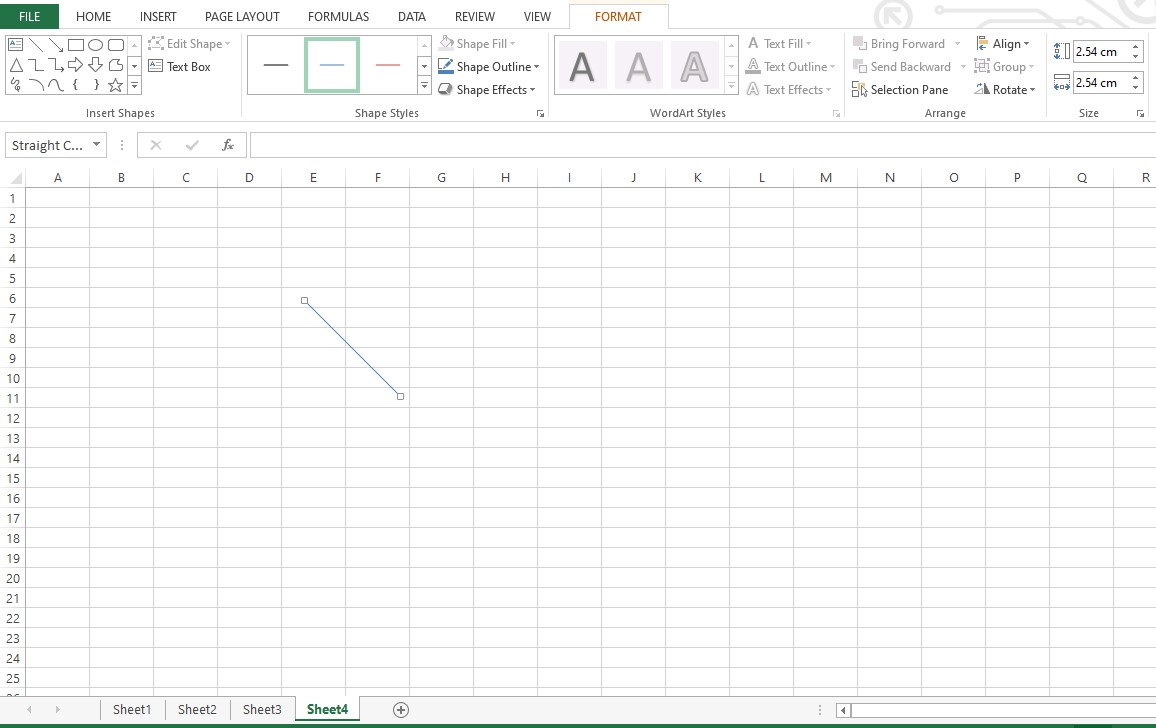 The line included here can be adjusted in length & orientation by clicking and dragging at its endpoints. One can also see that there is a separate tab by the name, Drawing Tools which has appeared just now as shown in the below image.
It can be seen that it has a wide range of options available to customize the line that we have just drawn.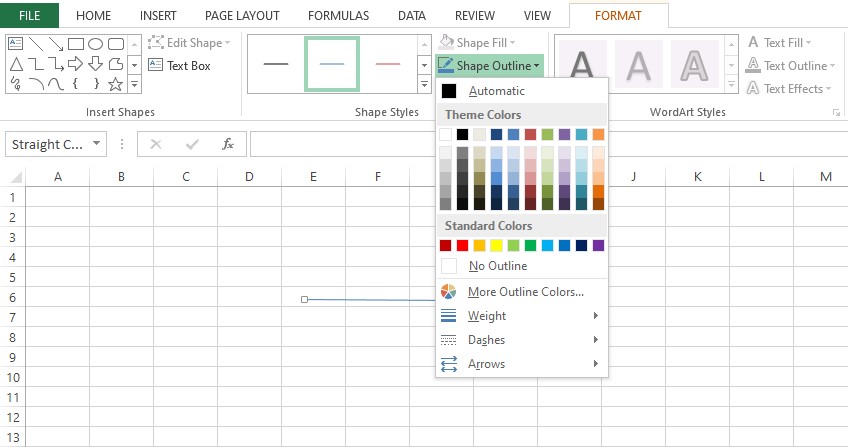 Clicking on the Shape Outline option would open a pallet that contains a broad spectrum of colours to choose from, enabling you to change the line to the colour of your needs.
It also has the option to change the thickness of the line titled under Weight as shown in the below image.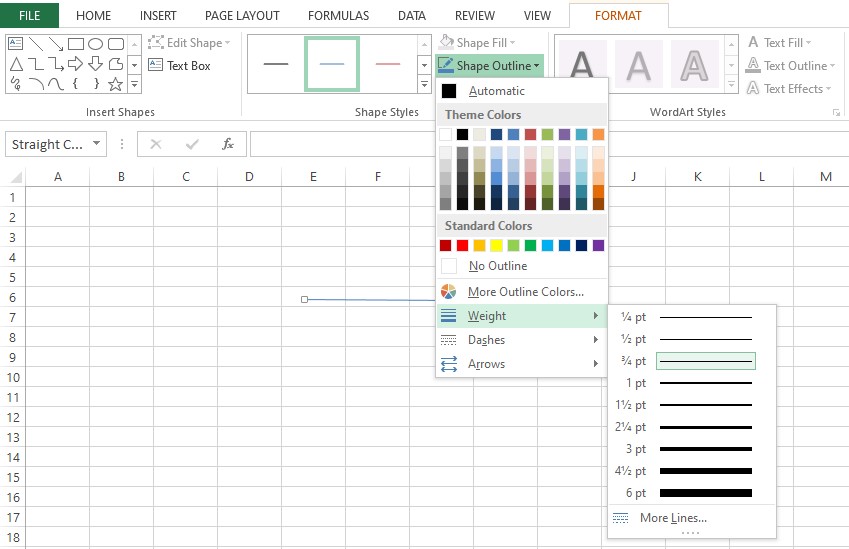 Once the desired thickness of the line is chosen, there is also an option to alter the appearance of the line in terms of its continuity.
It can be done by selecting the option by the name of Dashes, as shown in the image below.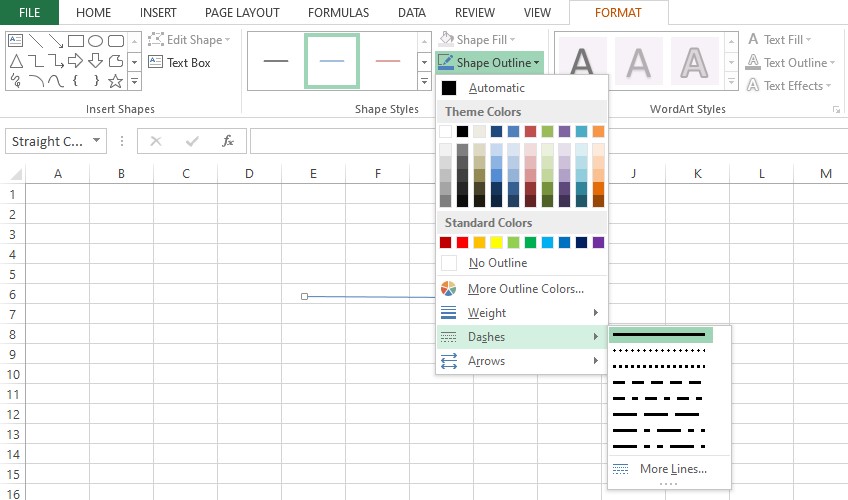 The required continuity of the line can be selected from the options available and if one feels that they no longer want a blank line, but to have arrowheads on either of its ends or even both, there is also a way around it.
Excel has got it all covered & QuickExcel covers everything that MS Excel has got.
Click on the Arrows and there would be a list of options with arrowheads, dotheads & so to choose from.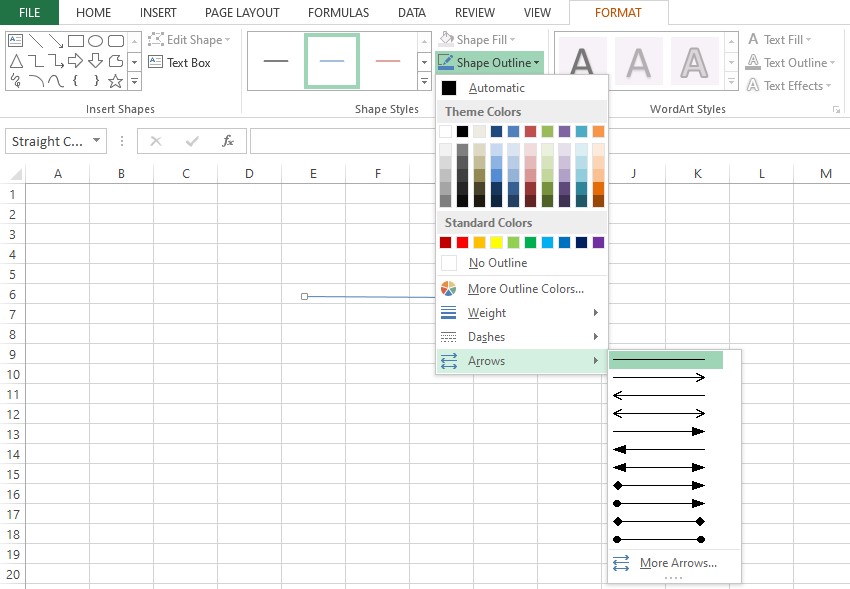 Now comes the important part, what if one wants to increase or decrease the length of the line precisely rather than just by dragging it?
Look further & there would be an option under the section Size just for serving that purpose.
Conclusion:
Now that you know how to draw a line in MS Excel, do look out for our space QuickExcel. It also has numerous other articles, which could help you in many ways to use MS Excel. Cheers!