Are you looking for beginner to advanced Microsoft Excel courses with a free certification? Microsoft Excel is an extremely powerful tool that is used by well-respected career professionals such as Business Analysts, Accountants, Project Managers, Data Scientists, Financial Analysts, and more.
Microsoft Excel is the most common and the most popularly learned application around the world. This is only because of its increasing significance and usage in the digital business world.
Excel is making the task easier for a business professional in handling, organizing, and storing huge databases of a company, securely in one place.
Top 5 Platforms to Get Microsoft Excel Certified for FREE
Let us look at the top 5 platforms to learn and get certified for free in Microsoft Excel that will help you upgrade your CV to a whole new level.
1. Upgrad

Upgrad is India's largest and populous online learning platform that provides higher education courses for both students and working professionals located anywhere in the world.
They launched a learning program in 2020 named UpStart that offers a variety of free mini certification courses for anyone to learn from. Currently, you can find two detailed certified courses in Microsoft Excel named-
If you're a registered student on the platform, then you will get a certificate of completion within 15 to 20 days of completing each course from Upgrad.
2. Skillzcafe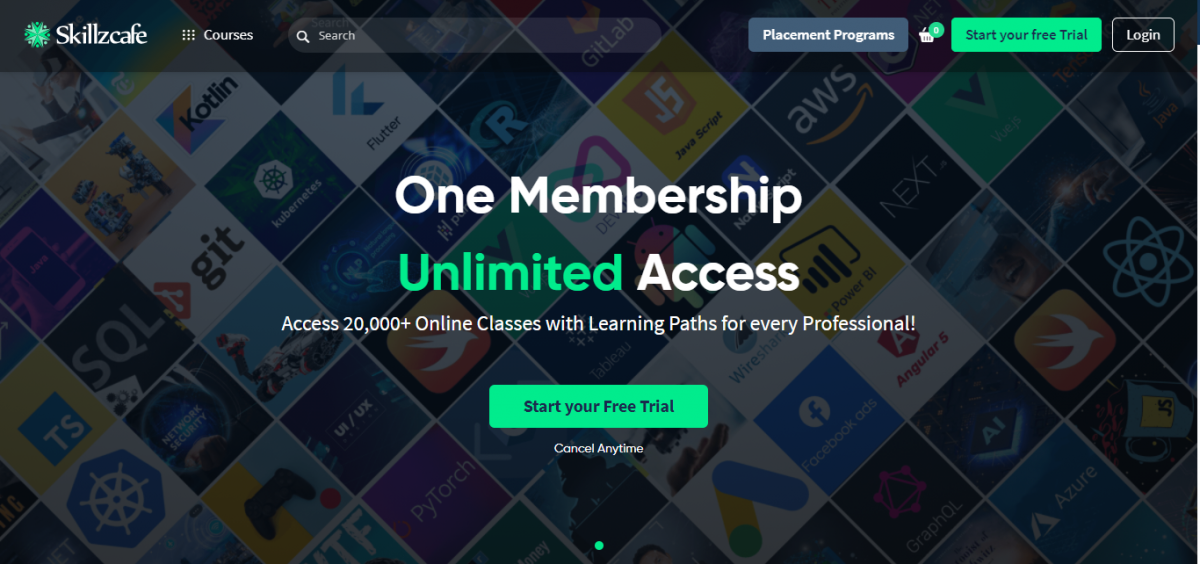 Skillzcafe is an online learning platform that offers anything you want to learn for a cheap price. You can get started with a free trial account and a 3-month plan. Don't worry you can cancel the membership anytime!
Learn basic formulas and important features in Microsoft Excel and get certified with multiple courses available on the platform.
3. Master of Project Academy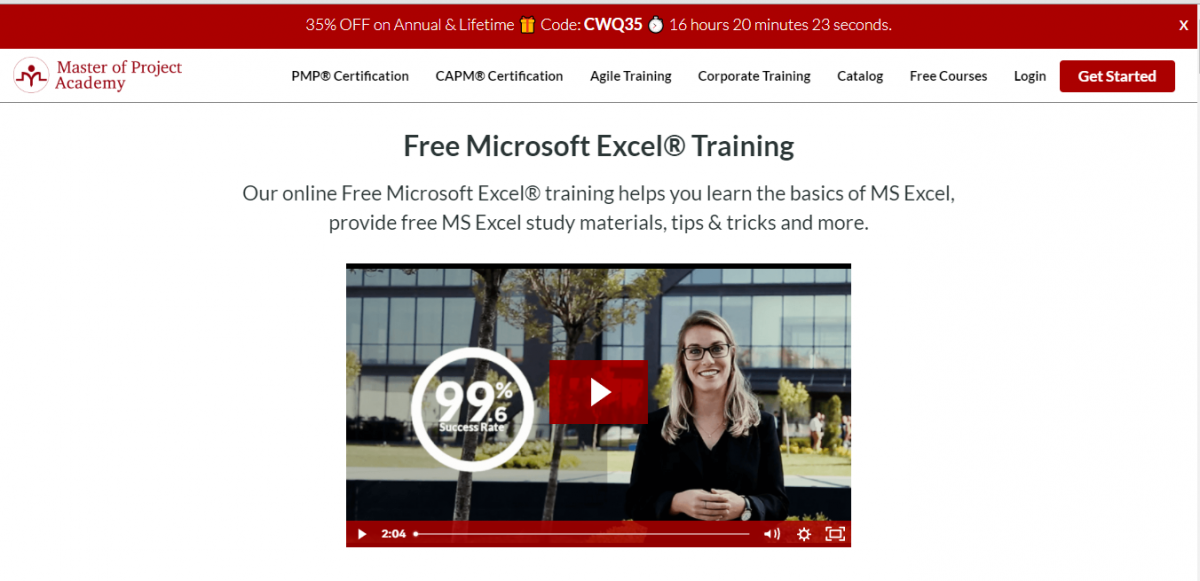 Master of Project Academy is a leading project management training platform. They provide a lot of free certification courses for students to learn and benefit from.
This free certified Microsoft Excel course is a mini beginner course of 30 minutes containing ten or more lectures. You get complete lifetime access to this course once you enroll in it.
You will learn about the basic formulas, functions, few new and unique features, and mouse tricks to apply in Microsoft Excel.
4. GCF Global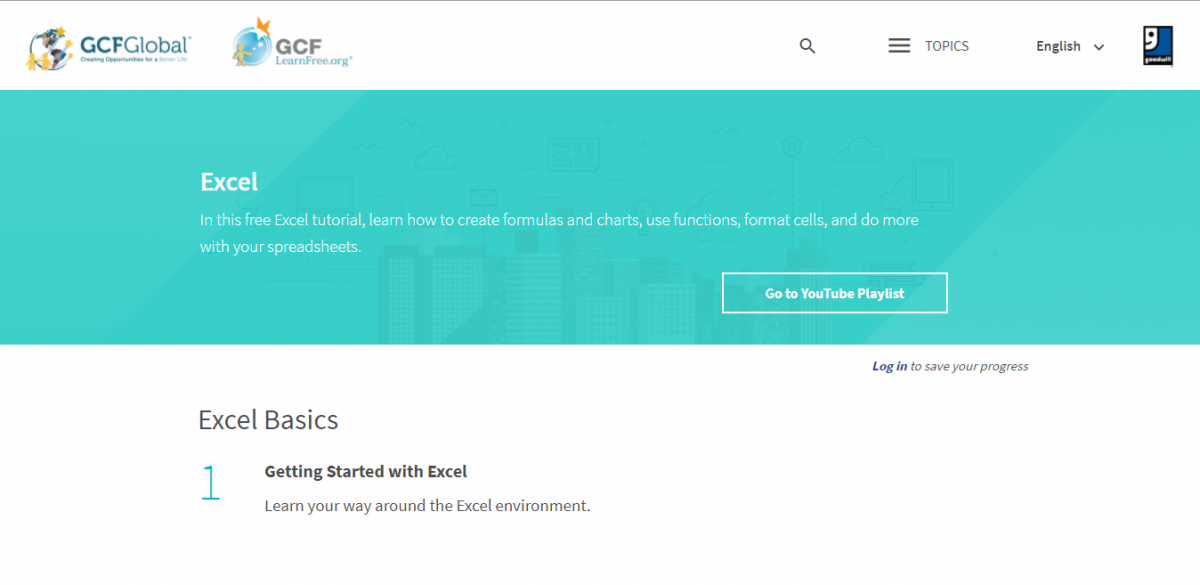 GFC Global is an incredible platform focussed on providing free certified Microsoft Excel 2010 tutorials. You can get access to free workbooks and video tutorials. You can learn Excel from basics to advanced levels here and get certified too.
You don't even need an account to get started. The course is simple and easy as it contains high-quality texts, images, and video tutorials.
5. eLearn Markets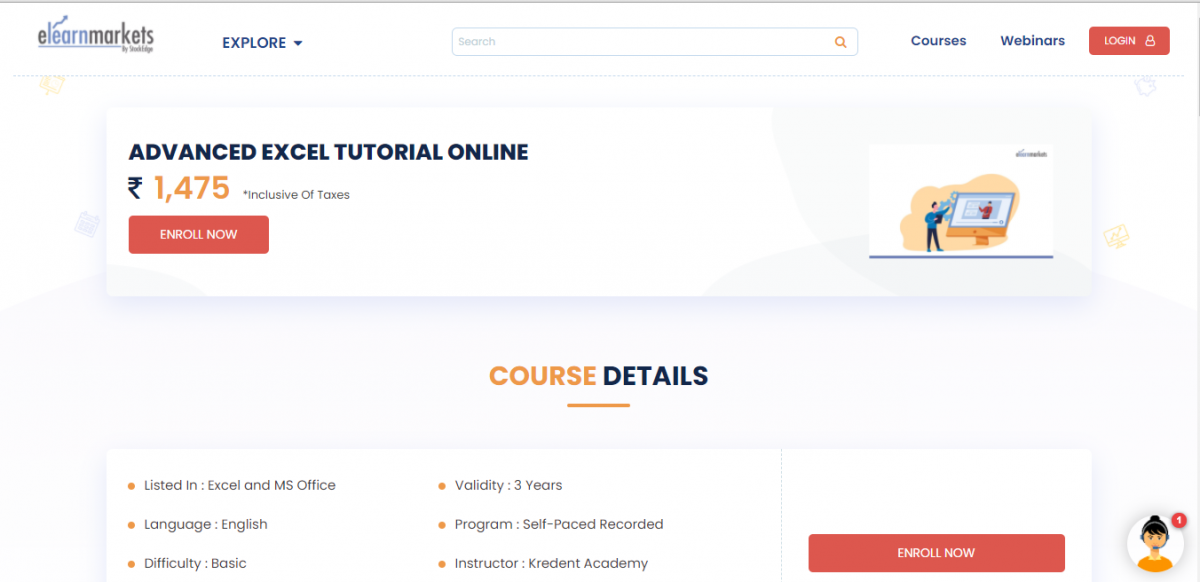 eLearn Markets is a great online platform offering advanced Microsoft Excel certified courses for free. Well, you will see a price quoted once you visit this course link here. But we are providing you with a coupon code that will help you enroll for free, costing 0!
Use EXCEL21 on the website to enroll for the course for free.
You will learn topics, such as Pivot Tables, lookup formulas, paste special, formatting, etc., all for free. You can avail free video lectures and workbooks with the help of this course and get a certificate of completion after the successful completion of the tutorials.
Platforms to Learn Beginner to Advance Excel in Detail for FREE (Without Certification)
If certification is not your concern, then these platforms are right for you! The platforms that provide certified Excel courses are very limited in information. If you want to learn in detail about Microsoft Excel from beginner to advance levels from scratch, then you should pay a visit to these platforms.
1.  QuickExcel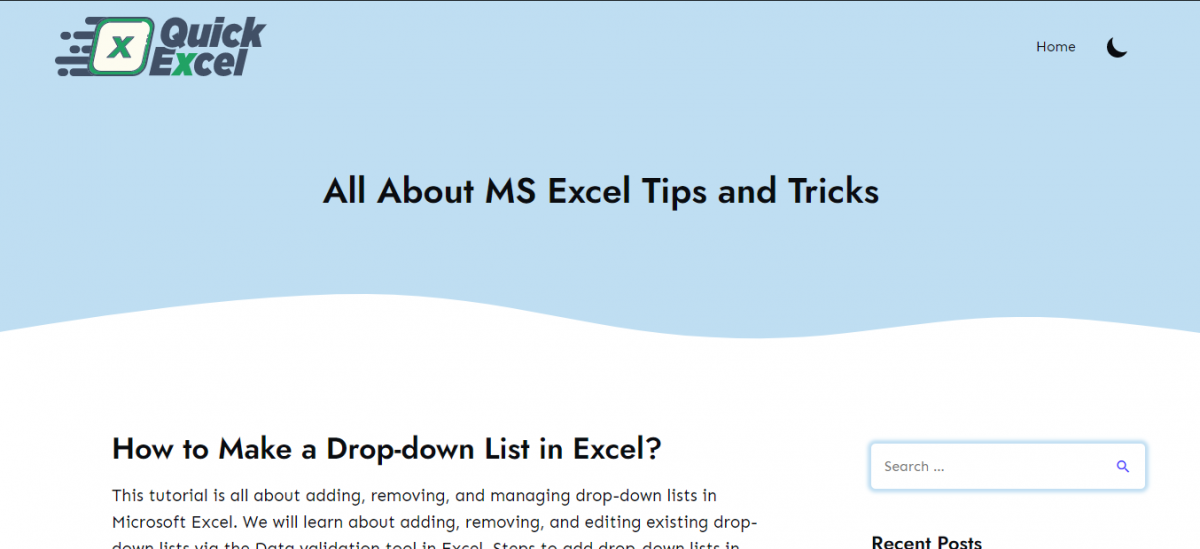 Well, let me add a shameless plug here but QuickExcel is one of the best free Excel learning platforms out there. It is focused on making the learning process as easy as possible with detailed illustrations and expert vetted articles.
Owned and managed by Mr. Pankaj Kumar with 15 years of applied understanding of the application, QuickExcel is a hub of detailed Excel tutorials, tips, and tricks.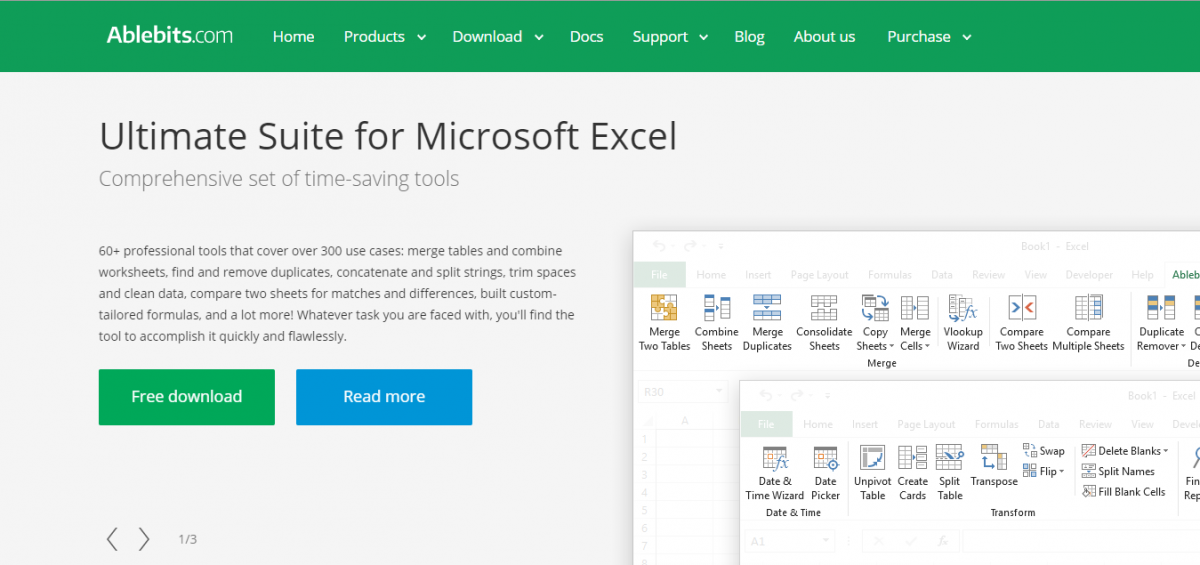 Ablebits is a highly professional platform to learn Microsoft Excel from scratch for free. The platform teaches you multiple methods, steps, and shortcut keys to use a feature or formula in Excel. It makes you an advanced and expert user of the application.
Ablebits has tonnes of free helpful tutorials to learn. You can become an expert in Google Sheets, Microsoft Excel, and Microsoft Outlook. Make sure to check out a few courses offered by the platform.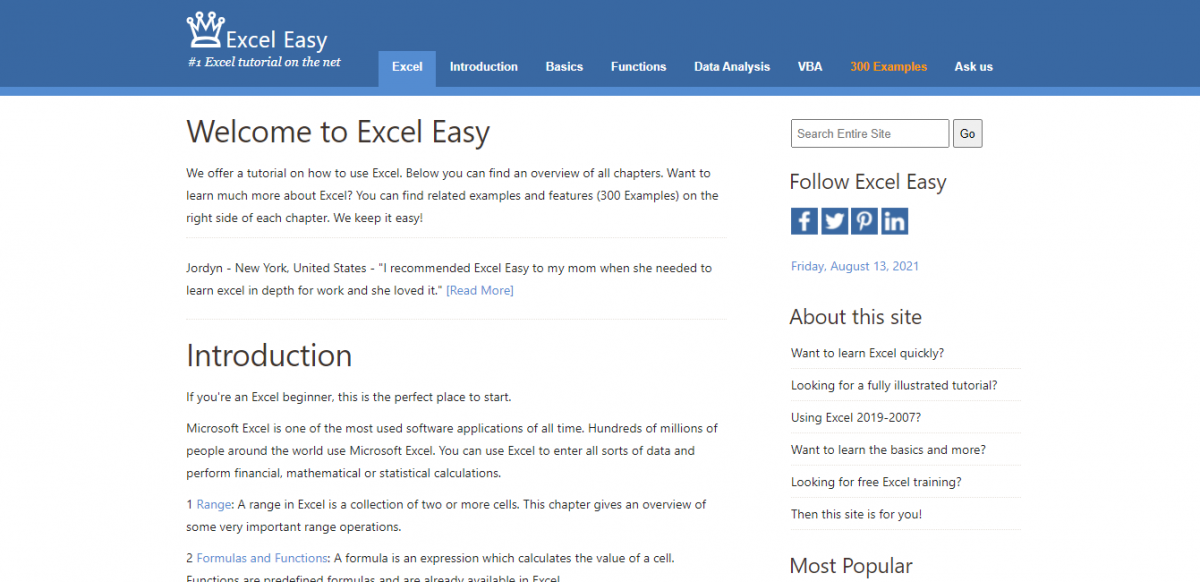 Excel Easy is one of the most popular and beneficial platforms to learn Microsoft Excel for free. They provide free Excel tutorials with multiple examples and teach each topic systematically, segregated into chapters. It is perfectly suitable for beginners to start learning Excel from scratch.
Conclusion
This tutorial was about the top 5 platforms to get Microsoft Excel certified for free. You can also check out other platforms like QuickExcel, Excel Easy, and Ablebits to learn in detail about basic to advanced level Excel without certification.