In this article, we'll create a bar chart in Excel. Microsoft Excel allows you to create bar charts, histograms, pie charts, and many more types of graphical representations of your tabular data.
Steps to create a bar chart in Excel
Let's get started with this step-by-step guide to creating a bar chart for tabular data in Excel.
1. Prepare a tabular database
You need to prepare a tabular database in order to create a bar graph for it. Let us take an example of a tabular database here-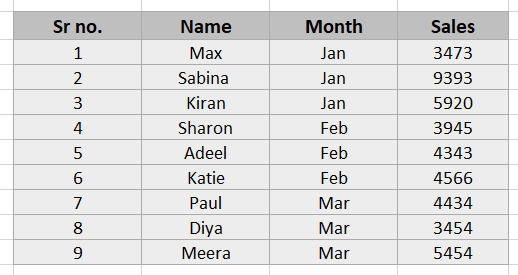 2. Creating a bar chart
We are looking forward to creating a systematic bar chart for this sales data here. Let's see how we can do this-
Select any cell in the data range.
Go to Insert.
Under Charts group, select on the bar chart icon.
Select any bar chart type that you want to apply.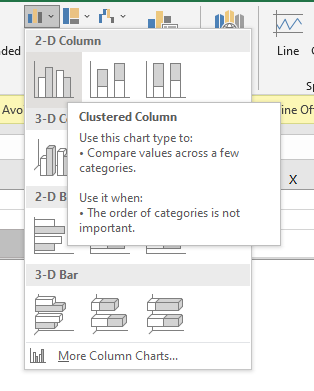 You can see that Excel has automatically adjusted the data and created a systematic bar graph for you, like this-

You can alter the bar graph settings to format the bar graph the way you want it.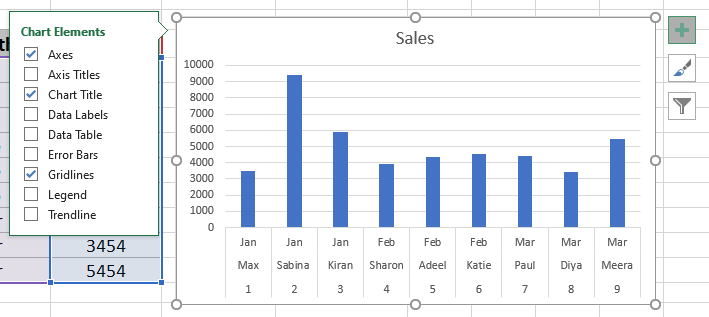 Click on the bar graph.
Click on the green plus icon above called Chart Element.
Check the chart elements to view them on the chart and uncheck the ones you don't want to view.
Customizing a bar chart
To customize a bar chart in terms of its color and style, you must-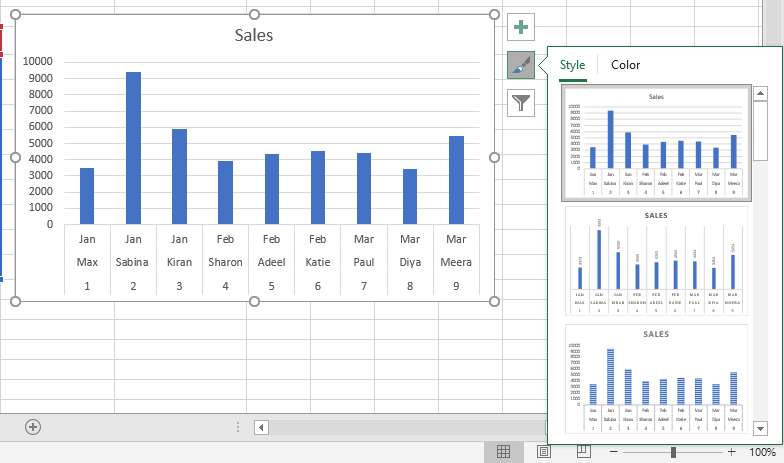 Click on the bar chart.
Click on the paintbrush icon to view the style and color variants of the chart.
Select the style you like under the Style tab.
Choose the color combination you like under the Color tab.
This is how our fully customized bar chart looks like now-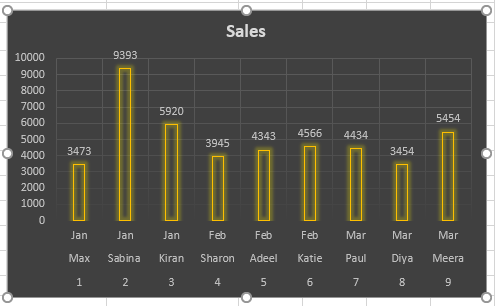 Another way to change the style and color of a bar chart is by going to the Design tab that is available only when a bar chart is selected and selecting your desired style and color.
Conclusion
This was a complete step-by-step tutorial about creating a bar chart and customizing it completely. If you have any doubts regarding creating bar charts in Excel, drop a comment below and we will get back with an answer for all your queries!